• Chai Craft is delighted to offer each YPO and YPO Gold member exclusive access and an inaugural discount of 40% on our Premium Loose Leaf Wellness Teas and Eco-Friendly Pine and Jute Tea Gifts.

• This offer is redeemable on products which have been earmarked exclusively at a discount of 40% for YPO members. Use Discount Code YPO40 to avail this offer!

• On ordering a minimum of 10 pieces of any of our gift boxes, we will customize each box with the names of the recipients in gold foil and specially gift wrap the boxes at no extra cost. This customization typically costs Rs 300/- per box.

• With each order, all YPO members will receive a sampler pack of 15 tea bags of different flavors absolutely free!
Our Eco Friendly Pine and Jute Gift Box contains an assortment of freshly blended Wellness Tea which are a result of innovation combined with an unparalleled wisdom of the innumerable health benefits of herbs and botanicals. Each tea is brimming over with essential goodness which only a freshly brewed cup of herbal green tea can deliver!
Boxful of Energy, 30 Tea Bags
Rs. 1650.00

A collection of handpicked teas that will send a surge
of refreshing energy through your body, mind and soul
and re-vitalize you! The eclectic pine box with a smart
jute inlay makes this an enticing gift!

Inside the Box: 6 Teas x 5 Tea Bags per Tea
• Ginseng Green Tea Bags • Herbal Slim Green Tea Bags • Spearmint Green Tea Bags• Green Tea Bags • Kashmiri Kahwa Green Tea Bags • Honey Lemon Green Tea Bags.
Shop Now
Looking to make your Corporate Gift Giving Occasion more meaningful with Customized and Elegant Tea Gifts?
Get in touch with our dedicated team today!
Experience natural and safe relief from a myriad of ailments like fatigue, discomfort at the joints, anxiety, unaccountable mood swings and more with our collection of therapeutic loose leaf herbal green teas. The ingredients in our remedies have undergone extensive research, are non habit forming and do not cause adverse effects.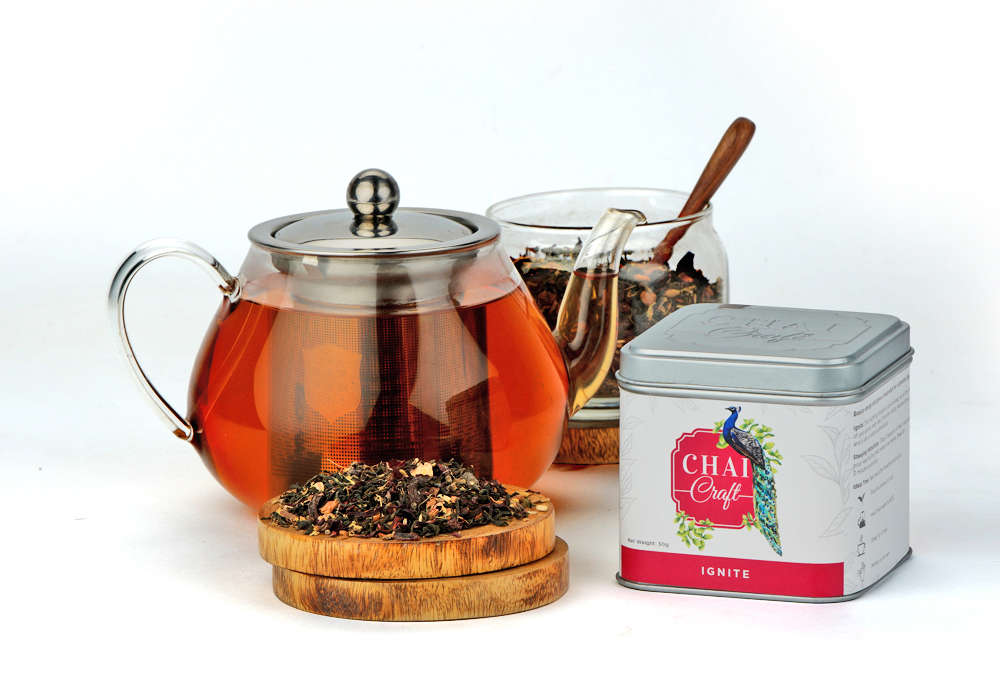 Ignite Herbal Green Tea, 50 Grams
Rs.449.00

This soothing infusion is sure to keep you at the top of your game, everyday. It boosts vitality, reduces stress and and is also a natural aphrodisiac.

Active Ingredients: Green Tea, Hibiscus, Rooibos, White Musli, Cinnamon, Licorice, Ashwagandha, Gokhru, Ginger, Black Pepper, Long Pepper and Shilajit.
Shop Now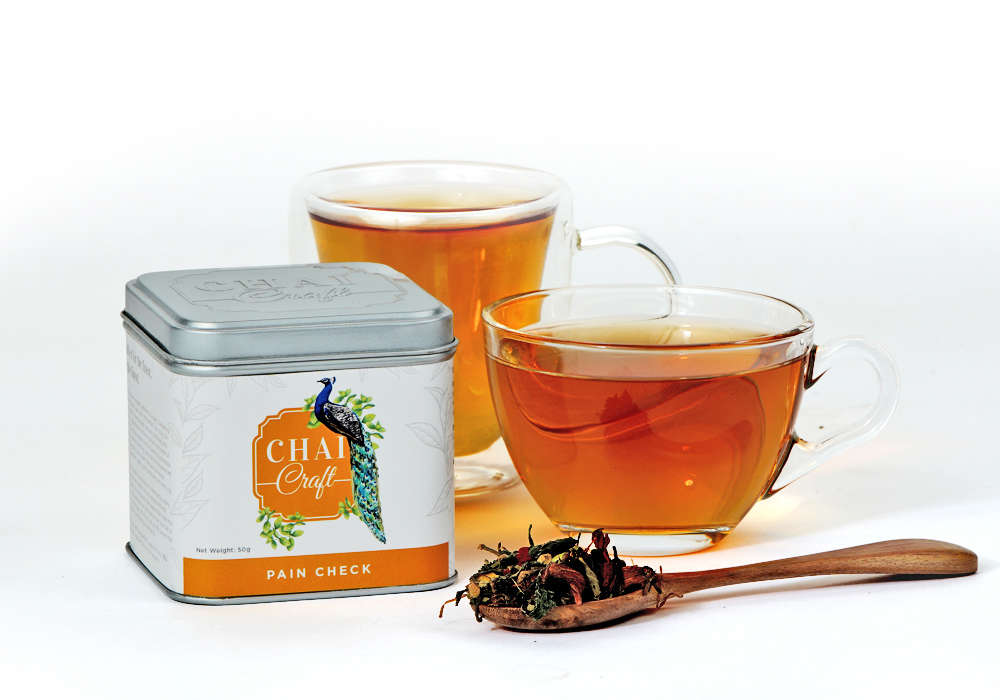 Pain Check Herbal Green Tea, 50 Grams
Rs. 449.00

Pain relief has never tasted this good. This anti inflammatory infusion provides comfort from gout to muscle,joint pains and headaches in just a few soothing sips.

Active Ingredients: Green Tea, Nettle, Rhododendron, Rama Tulsi, Lemon Tulsi, Cinnamon, Turmeric and Ginger.
Shop Now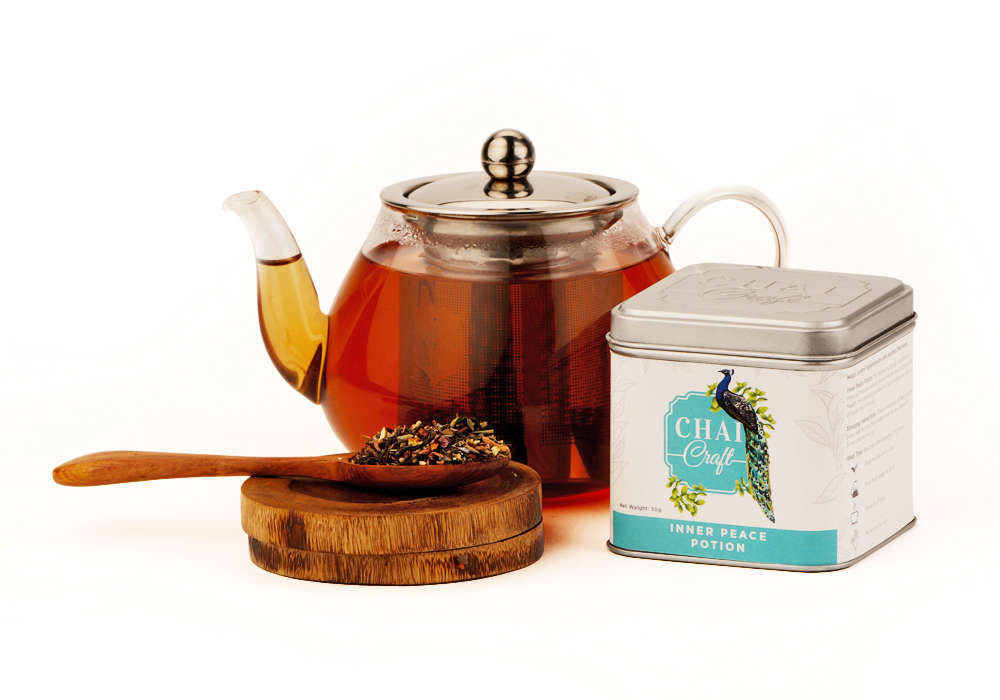 Inner Peace Potion Herbal Green Tea, 50 Grams
Rs. 449.00

By improving blood circulation, relaxing muscles around blood vessels and improving heart health, this carefully curated infusion brings you both peace of body and of mind.

Active Ingredients: Green Tea, Hibiscus, Arjun Bark, Cinnamon, Rooibos, Lavender, Cardamom, Orange Peel, Tulsi, Ginger, Triphala, Lemongrass, Kuzdu Root, Flax seed,Ashwagandha and Cumin.
Shop Now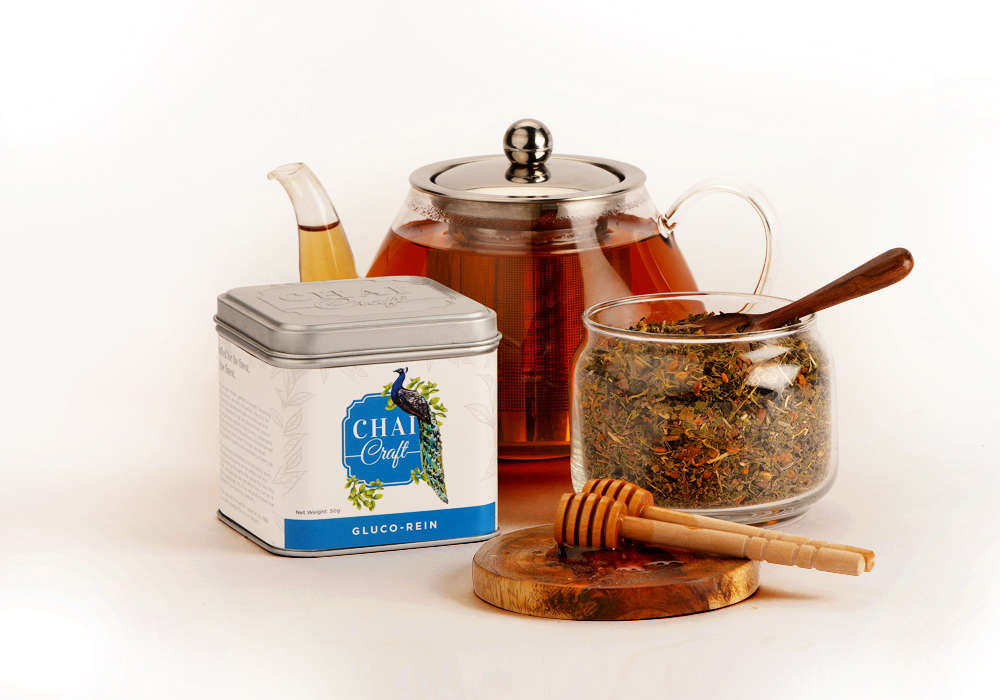 Gluco-rein Herbal Green Tea, 50 Grams
Rs. 449.00

Crafted to bring you the best of both worlds -a soothing, aromatic experience and great health, this blend helps to reduce sugar cravings and assists in stimulation of insulin secretion and lowering blood sugar levels.

Active Ingredients: Green Tea, Gymnema Sylvestre, Vijaysar, Cinnamon, Jamun Seed, Licorice, Fenugreek, Cumin, Giloy, Ginger, Turmeric, Clove, Flax-seed, Ashwagandha and Shilajit.
Shop Now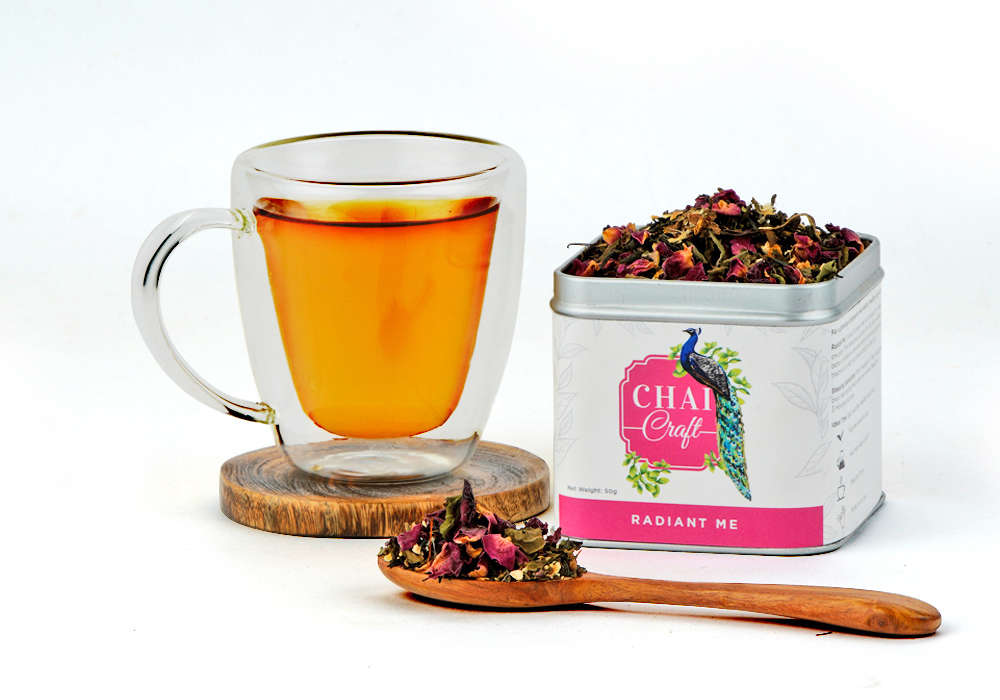 Radiant Me Herbal Green Tea, 50 Grams
Rs. 449.00

It doesn't always take skin products to make one glow. This blend does wonders for your skin, aiding in a better complexion, dark spot removal and assisting in acne treatment, to help you shine as bright as the sun.

Active Ingredients: Green Tea, Orange Peel, Rose Petals, Tulsi, Kuzdu Root, Rooibos, Ashwagandha, Mint, Turmeric, Ginger and Shilajit.
Shop Now
Orders by Non YPO Members will be auto-cancelled